Contact us today to learn more about our innovative building solutions for retail, commercial, and industrial businesses throughout Northwestern Wisconsin.
WELCOME TO NORTHWEST BUILDERS, INC.
Since 1970, Northwest Builders' design/build team has been creating innovative building solutions for retail, commercial and industrial businesses throughout northwestern Wisconsin. Combining our decades of expertise in construction and design with our dedication to crafting an exceptional customer experience, Northwest Builders is committed to building both structures and relationships that last.
BUTLER BUILDERS®
Butler ManufacturingTM
The style, versatility, and affordability of Butler® buildings make them the logical choice for a variety of retail and commercial facilities. Whether you're looking for a simple building solution, a retrofit roof, or a multiple building complex, Butler buildings offer a fast, affordable, architecturally appealing, and environmentally-friendly solution with many significant advantages.
The benefits of using a Butler® building system are numerous and so are the advantages of working with Northwest Builders as your turnkey provider of building construction.
Northwest Builders, Inc. is your local Butler Builder®.
At Northwest Builders, we are proud to be your local Butler Builder®, representing the world's leading producer of building solutions – Butler ManufacturingTM. We are your experienced local construction partner from conceptual design to final landscaping no matter what type of facility you want to build.
Our services include:
Budgeting and expert Butler building design consultation
Preconstruction services
Complete construction management services, from permitting to punch out
Build Quickly
Occupy your building sooner. The Tier II Classic can be assembled up to 30% faster than conventional construction.
BUILD GREEN
Green building is a commitment to quality: a beautiful, environmentally-friendly building that functions sustainably not only now, but for years to come. Northwest Builders is proud to offer a number of building solutions that increase your building project's sustainability and energy efficiency while decreasing its environmental impact.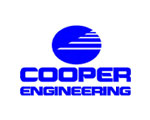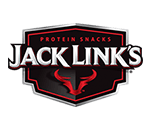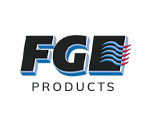 The physical changes Northwest Builders made to our facilities have changed McNally Industries. It has changed the way our employees view the company, and the way others view us as well. I am still impressed with how well the buildings look, and am very proud to show people around!
Thomas M. Brunts, President and CEO
McNally Industries
Grantsburg, Wisconsin
From our initial meeting through completion of the addition, Northwest Builders had an old-school, customer-first approach. The price we were given was very competitive and their work was first rate. Our project was completed in a timely manner and they were there for us every step of the way. If we had any concerns, they were addressed and resolved promptly. We are very pleased with the work they did for us, and would recommend them to anyone who is contemplating a building project.
Chad Nelson, President
FG Products, Inc.
Rice Lake, Wisconsin
Our administrative office building expansion was a very difficult project. We asked Northwest Builders to design a facility that would enhance our general appearance, block any outside noise that comes from our batch plant and pit, and finish the design and construction of the project in a constricted time frame. NWB scored an A+ on all aspects of the project. They provided us a new office building with outstanding curb appeal. They used state-of-the-art wall panel and building systems that block out virtually all exterior noise and allow the facility to be 'heated with a candle.' And they did it within an astonishing 60-day construction schedule. We wouldn't hesitate to recommend them for any construction project.
Todd Widdes, President
Todd's Redi-Mix Concrete
Rice Lake, Wisconsin
Time and time again, Northwest Builders' professional performance and timely delivery have exceeded our expectations. Our company has over 55 locations in the states of Wisconsin and Arizona. Our internal Johnson Financial Group Facilities Team indicate Northwest Builders and their team of associates are one of the best in the industry that we have ever worked with!
Mary Schnacky, President
View Project
Johnson Bank
Rice Lake, Wisconsin
A building that started as an Auto Glass Specialists garage built in the 1970s was beautifully transformed into a very classy, upscale, and professional medical office. It was a huge and tedious undertaking for us that had many details yet to be worked out. The Northwest Builders crew worked diligently to help design and construct our office in about 2 months; a timeline we didn't think possible to meet. From beginning to end, Northwest Builders provided us a very high quality of workmanship and first class customer service. The responsiveness that NWB provided and continues to provide post-construction has been phenomenal. We receive numerous compliments on our building daily and have Northwest Builders to thank for it.
Dr. Katherine E. Parkinson, Owner
Parkinson Dermatology
Spooner, Wisconsin
The craftsmanship, efficiency and professional nature in which Northwest Builders does business made a potentially stressful process enjoyable. The staff at Northwest Builders are our "go to" team. From simple remodeling needs all the way to building a new clinic, NWB's customer service has been outstanding. We look forward to working closely with NWB as our business grows!
Mark Smith, PT, Owner
Rice Lake Physical Therapy and Rehab Specialists
Rice Lake, Wisconsin
We needed to have a building that tied into our existing storage building. Northwest Builders was able to help us implement that in the most economical way. Their team was professional and knowledgeable and timely. I would recommend Northwest Builders to anyone interested in constructing a steel building.
Dave Stiles, Owner
Dave's Hardware Hank and Rental
Spooner, Wisconsin
We were pleased at how things were cleaned up so well every night. The workmanship is excellent and we receive a lot of compliments about it. Our customers were amazed at how fast it went up, and at how the finished job doesn't even look like an addition or remodel.
Terry Gerber, President
Community Bank
Cameron, Wisconsin
We have an extreme amount of confidence in Northwest Builders. It was an easy decision to work with them again after they helped us with our last addition. Northwest Builders helped me plan and organize a groundbreaking ceremony for our new addition. The media attended and it was a huge success for our company, which received a lot of valuable visibility from the event. I typically don't do referrals, but I am glad to repay Northwest Builders for what they have done for our company.
Steven Schaffer, President
View Project
Schaffer Manufacturing & Schaffer Finishing
Milltown, Wisconsin
My company had been contemplating expansion for a while, and when we finally decided it was time, we had to make sure our builder could handle a project of this size (340,000 sq. feet). In addition to the large amount of square footage, we were on a very tight schedule due to the fact that we're committed to late fall cow delivery. The team at Northwest Builders finished our project ahead of schedule, and now we have state-of-the-art facilities and one of the largest dairy operations around.
Andreas Heer, President
View Project
Norswiss Farms
Rice Lake, Wisconsin
Northwest Builders' professionalism, exceptional attention to detail and general overall concern for the project are qualities that are exemplary and a credit to your company and trade. It was a pleasure working with Northwest Builders through a very challenging, fast-tracked and schedule-driving project that was completed on time and on budget. The end result is an outstanding and beautiful facility and special event area we can all be proud of.
Tom Simon and Jeff Polzin, Construction Managers
View Project
The American Eagle Lodge at Heartwood Conference Center
Trego, Wisconsin
Our extensive 'live' remodel project consisted of three distinct phases over a three month period, and during that entire time our bank was able to maintain full service to our customers. Northwest Builders typically completed their heavy and loud work prior to the start of our business day. The crew was often at the bank before the start of the business day and in some cases worked through the weekend to maintain the final time schedule. Northwest Builders gets high marks from us for completing the project within the original budget expectation and also for applying an attention to detail that we truly appreciated. From our experience, their reputation for quality work and great service is well-earned.
James E. Loe, President
Pioneer Bank of Wisconsin
Ladysmith, Wisconsin
From our initial meeting through the design and completion of the remodeling of our Hayward building, Northwest Builders had a customer-first approach. Our project was completed in a timely manner, and the staff was there for us every step of the way. We are pleased with the work Northwest Builders did for us, and recommend them to anyone contemplating a building project.
Dave Carter, CEO
View Project
Norvado Communications
Hayward, Wisconsin
Thank you for the outstanding job Northwest Builders did on our recent branch remodel in Turtle Lake. You assistance through every step of the way, including the building assessment before purchase to the building design and lay-out to the ultimate construction was very much appreciate. You made the process very easy for us, and at the same time were very flexible in meeting our desire to have as much work done by area sub-contractors as possible. The end result is a new bank building that will serve the Turtle Lake community for years to come, and that we were able to occupy long before all original estimates. A job very well done!
Michael Bock, CEO
View Project
Dairy State Bank
Rice Lake, Wisconsin
Northwest Builders has always brought knowledge, experience, integrity and a proven track record to our projects. Their willingness to put in the extra effort necessary to ensure our project needs are best met in a timely fashion has been nothing short of exceptional. Based on my experience and satisfaction with the outcome of numerous projects, I highly recommend Northwest Builders. They truly provide a high level of value-based service that gets the job done on time, on budget, and above expectation.
Jon Harris, Director of Forestry & Natural Resources
Douglas County Forestry Department
Solon Springs, Wisconsin
Our expansion required close coordination in order to allow us to continue our production operations as long as possible before incorporating the new building into the production line. Northwest Builders did an excellent job of keeping the project moving forward while working around the existing and still running production equipment. The overall quality of work was excellent and the Northwest Builders craftsmen who worked on site were professional and pleasant. I would highly recommend Northwest Builders as a dependable and flexible general contractor who delivers excellent work.
Josh Barten, Business Manager
Wisconsin Structural Steel
Barronett, Wisconsin
Northwest Builders has always been there for us with a 'no job too big or small' attitude. We find them to be very easy to work with, honest, quality-conscious, and knowledgeable. We have facilities in Cameron, Eau Claire, and Chippewa Falls, and Northwest Builders has built all of them for us.
V. 'Pudge' Kohel, Owner
Kohel Power Equipment, Inc.
Cameron, Wisconsin
Beginning with our initial construction in 1973 and continuing through every one of our 10 building expansions over the years, we have found Northwest Builders to conduct their business with honesty and integrity. From initial discussions to product specifications, construction and after-sale support, the entire staff have provided quality work along with excellent customer service.
Mark O. Johnson, President
View Project
Rice Lake Weighing Systems
Rice Lake, Wisconsin
Northwest Builders took our ideas and brought them to reality with first-class services. The professional staff were a pleasure to work with. They met the timeline that was set from the start of construction, and we were continually updated and kept in the loop with the nuances of the job. When they were finishing, they carefully explained the building's intricacies and were concerned with our total satisfaction.
Kevin Fahey, President
Steel Sales Corporation
Rice Lake, Wisconsin
What an outstanding job! The entire process with them has been a great experience. The Northwest Builders staff are professional and detailed.
Terry Larsen, President
Larsen Auto Group
Spooner, Wisconsin
Our company is in the transportation business, and we have built a dozen locations in the upper Midwest for the purpose of maintaining over-the-road truck equipment. Northwest Builders came highly recommended to us from a contractor who has built for us in other states. Their crew were very professional and thorough. We were working with a short timeframe, but they built our building within the schedule and budget agreed upon.
Stephen A. Lawrence, President
Lawrence Transportation Services
Barron, Wisconsin
My dental partner had worked with Northwest Builders previously, and was pleased with their work, so when we decided to build our new dental office we selected them as our builder once again. From start to finish, the Northwest Builders team was there to help with planning, answering questions, obtaining permits and variances, and securing bids from reputable subcontractors. During and after the construction process, the best way to describe Northwest Builders' performance was 'attention to detail.' We are very pleased with the results of our project, and have and will continue to recommend Northwest Builders to any potential builders.
Dr. Charles Crisler, Owner
Toboggan Run Dental
Rice Lake, Wisconsin
If it were not for Northwest Builders and their efforts to work with us on making our new township hall a reality, I'm not sure it would have ever happened. They were willing to sit down with us and discuss our needs and, even more importantly, our budget. Through a lot of guidance and work on their part, we were able to stay within our budget and end up with a very nice, functional building that is serving us wonderfully.
Bill Taubman, Chairman
Township Building Committee
Bashaw Township, Wisconsin
TIME LAPSE & SITE VIDEOS
To truly understand the efficiency of the Northwest Builders' design-build capabilities, check out our time lapse project videos, where you can see an entire construction project completed in minutes.